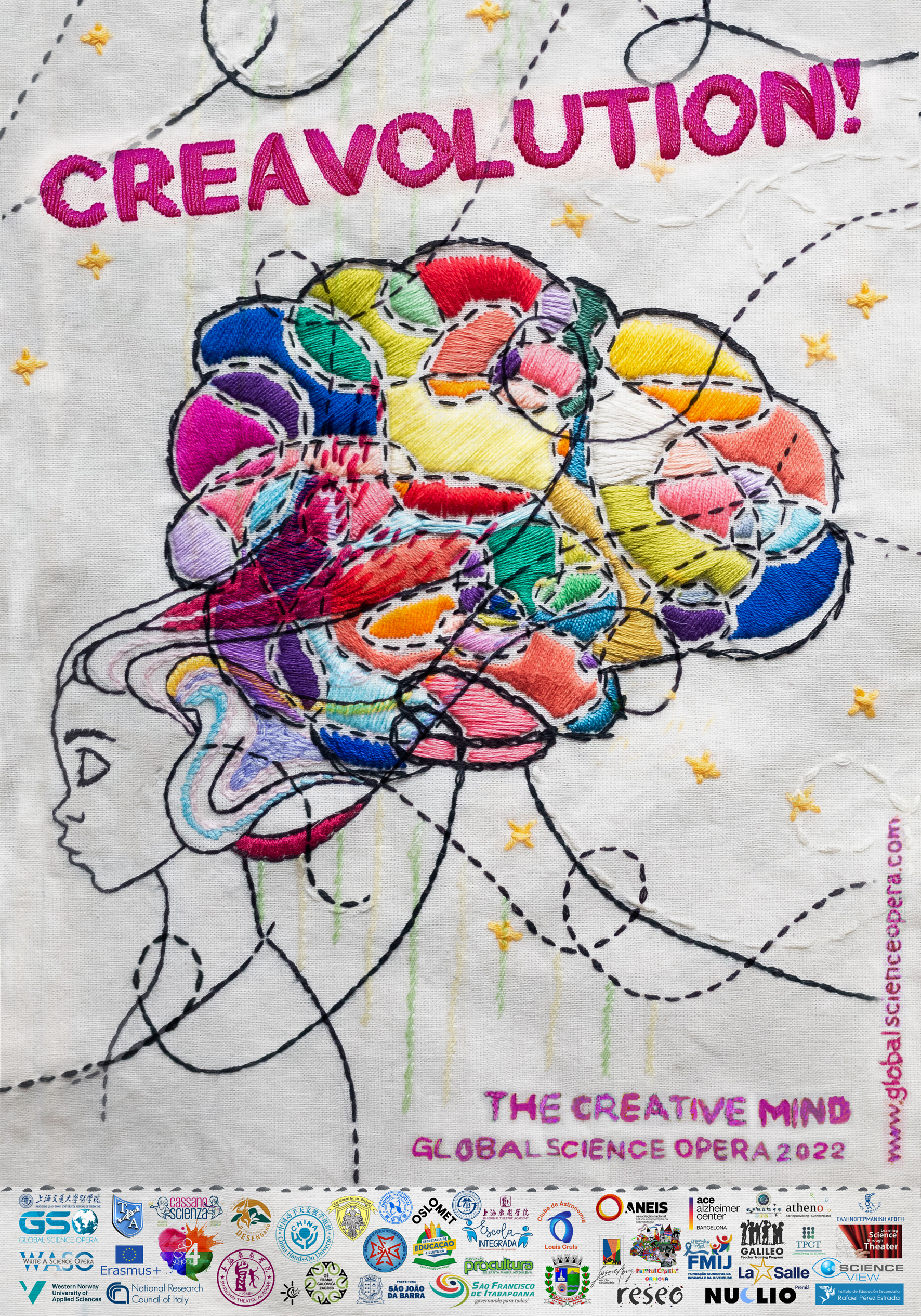 Where does creativity come from? Is it in the brain? In my body's muscle-memory? Is it in my heart or my soul? How does my experience influence who I become as a person? Is creativity a special talent or something everyone has? How can I use my creativity actively? Where are our memories stored? And what happens when they start to fade?
In Creavolution, students from around 20 countries have collaborated with teachers, scientists and artists in creating and performing scenes all connected to the fascinating creative human mind. The Global Science Opera is an educational initiative, trans-disciplinary between the science- and the arts-field. It is a creative collaboration that defies national, cultural and linguistic borders. 
Creavolution is a new made-up word giving associations to Creativity, evolution and revolution. It refers to how creativity is needed to evolve, and how the creative mind is a revolutionary powerful tool. Creavolution is the opposite of avolution: a total lack of motivation that makes it hard to get anything done, even simple, everyday tasks.
Join the Creavolution!
The 2022 Global Science Opera premieres on November 20th, at 2 pm cet on a computer near you.
https://vimeo.com/772489754
https://globalscienceopera.com/wp-content/uploads/global-science-opera-logo-web.png
0
0
Janne Iren Robberstad
https://globalscienceopera.com/wp-content/uploads/global-science-opera-logo-web.png
Janne Iren Robberstad
2022-09-11 14:54:17
2022-11-18 16:44:31
Creavolution